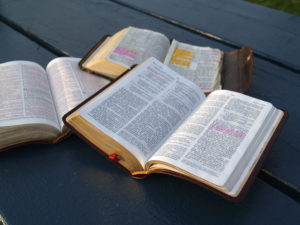 Find a small group at Bellevue United Methodist Church!
A what?
A small group is a group of three or more people who gather each week in a place of their choosing. Together you will study, pray and share life together. Groups come in all shapes and sizes! No matter where you are in life there is a group for you. Ready to start your journey? Find a group that fits you or start your own. Need help? Email office@bumc.com.
Small Groups….
Wednesday Morning Bible Study (Led by the Pastor) The Wednesday Morning Bible Study meets fall-spring at 10:00 a.m. in the Small Fellowship Hall.
Keenagers Join us on the 2nd Thursday of the month for our "Keenagers" program for senior adults.  Most months the Keenagers take a "field trip" and eat lunch out together.  Other times, they play games, have a pot-luck lunch, and participate in a service project. Come join the Keenagers for fun and fellowship. Everyone is welcome!
United Methodist Women Bellevue has an active United Methodist Women's Unit that is divided into several small groups called "circles." The Circles meet monthly for study and fellowship and each has its own focus and mission interest. Contact the church office for more information.
United Methodist Men United Methodist Men strive to be doers of the word as shared in James 1:22.  The men are actively engaged in ongoing ministries including Room in the Inn (winter months sheltering ministry); Men in Recovery (Fellowship Meals downtown), and the Bellevue Food Bank (Wheels for Meal Spring Car Show.) All men in the church are automatically a part of United Methodist Men.  For more information please contact the church office who will refer you to current contacts for the men's group.  To sign up for Room in the Inn as an innkeeper, driver or meal preparer on any of the Saturday evenings from December through March visit our online signup here.