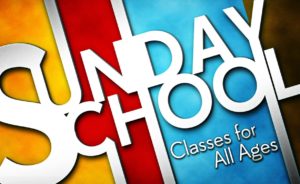 All of us need a place to belong, a place to talk with other Christians about our faith, and a place where we can study the Bible in a more intimate setting. Let your place be a Sunday School Program at BUMC.
The Bellevue United Methodist Church Sunday School meets every Sunday from 9:15 a.m. until 10:15 a.m. Our church offers a wide variety of classes which meet the needs of all ages. We also continually evaluate the need for new classes, starting them as needs arise.
"Click" on the age level ministry that you are interested in. You will find details about Sunday school for that specific age-level. Please do contact any staff member for more information. We will be glad to talk with you about the classes we offer and your preferred learning style to find the right match for you.