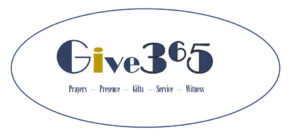 Stewardship isn't something we just do when we place our offering in the offering plate. Stewardship is a way of life! We are challenging you to think about ways you can be engaged in stewardship every day!
Prayers: Pray for Bellevue UMC by name every day.
Presence: Make a commitment to attend worship and a spiritual formation group every week.
Gifts: Be intentional in setting aside your gifts to the church. Consider online giving as a way to help the church have regular giving year-round. We also participate in several shopping programs where a small percentage of your total is given to the church. Submit your faith estimate!
Service: Don't wait to be asked – volunteer to serve! There are always opportunities listed in the bulletin and "News & Notes" each week.
Witness: Look for opportunities to share how God has acted in your life with your neighbors, family, and colleagues.
Electronic Giving
Contributions can now be electronically debited from your checking or saving account or with a credit or debit card. With our electronic giving program, you can easily set up a recurring giving schedule or make one-time contributions. We encourage you to set up a schedule of recurring contributions.  It's convenient for you and provides much-needed consistency for our church.  Even when travel or other circumstances prevent you from attending services, our church will continue to receive your contribution on an uninterrupted basis. To become an electronic giver, click on the link below:
Scan the Bulletin: We also offer a mobile version of our online giving page to make it easy for you to give anytime from your smartphone. Simply scan the QR code image found in your Sunday bulletin using your phone's Quick Response (QR) code reader!
Opportunities to give to Bellevue UMC through your daily activities!
Shop online?
There are two opportunities to be able to shop and donate to Bellevue UMC at the same time!
Shop at Amazon.com & BUMC gets a percentage!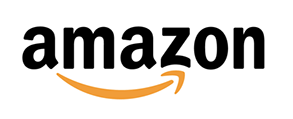 Bellevue UMC is a part of the Amazon Associates program. Use this link and every purchase will result in a donation to Bellevue UMC. No one knows what you are buying, so your privacy is secure. We simply receive a check for the combined percentage amounts of all the sales from your purchases made from this link. It's that easy! Make it easy for yourself – bookmark the link as your Amazon link (remember to delete any older Amazon links you have.) You'll know you are on the "right" page if you see "bellunitmethc" near the end of the URL.
UMC Market

Go to the UMCMarket.org site and download the app. (Note: Users do not need to download an app.) Register with the program, sponsored by The United Methodist Church, using your email and your chosen password. Users need to add a username of their choosing as well. Add your contact info in the registration box. UMCMarket does not need nor do they want additional contact info from users in order to better protect their privacy. Once you are registered go to memberships. On the search box type in "Bellevue Nashville." Choose that group! Make it easy and remove any other groups that may automatically be listed. Note that with the new UMCmarket, users will need to select their ministry from a series of three drop-down menus during registration; Tennessee, Nashville, Church Name. A percentage of your purchases from participating stores will be donated to the church. When you go to a web-store that is a participating vendor a small drop down box will appear telling you what percentage of your purchase will be donated for users who install the Support Button on their browser, others will need to visit the UMCmarket website and click on an associated merchant/offer link prior to making a purchase in order to facilitate the contribution. No one knows what you are buying, so your privacy is secure. We simply receive a check for the combined amounts of all of the sales from your purchases in the various percentages from the stores. NOTE: You do have to go to the UMCMarket website and click on Amazon under the store listings in order to shop on Amazon through this program. Amazon will pop up just as you are used to seeing it once you click on the "shop now" button on the Amazon store link on UMCMarket. You will also have to go back a few days after purchasing from Amazon to confirm your purchase. Amazon does not currently participate in UMCmarket, however, the UMCMarket is actively working on bringing Amazon back on to the program, and hopes to have that accomplished soon. Watch for an announcement to all users once that merchant is live.
EVERYDAY Giving through KROGER!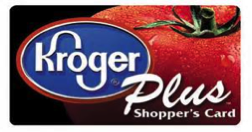 How does this program work?
TO PARTICIPATE IN THE KROGER COMMUNITY REWARDS PROGRAM: Simply register online at www.krogercommunityrewards.com
Be sure to have your Kroger Plus card handy and register your card with BUMC after you sign up.
Click on Sign Up/Register
If you have not already registered your card online, click on SIGN UP TODAY in the 'New Customer?' box. Sign up for a Kroger Rewards Account by entering a zip code, clicking on favorite store, entering your email address and creating a password, agreeing to the terms and conditions. You will then get a message to check your email inbox and click on the link within the body of the email. Click on My Account and use your email address and password to proceed to the next step. Click on Edit Kroger Community Rewards information and input your Kroger Plus card number. Update or confirm your information. Enter NPO number LC470 or search for "Bellevue United Methodist Church" and click on confirm. To verify you are enrolled correctly, you will see your organization's name on the right side of your information page. REMEMBER, purchases will not count for your group until after you register. Do you use your phone number at the register? Call 800-576-4377, select option 4 to get your Kroger Plus card number.
Members must swipe their registered Kroger Plus card or use the phone number that is related to their registered Kroger Plus card when shopping for each purchase to count.