As members of the United Methodist Church, we acknowledge that children are a sacred gift from God.  As members of Bellevue UMC, we uphold our mission statement for children by providing an environment where children can grow in their understanding of Jesus and become a respected member of the Christian family.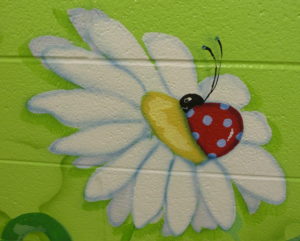 Nursery Rooms
Infant/Toddler Nursery:  Room 206   (Birth to Walking)
Walking to age 4 as of September 30  Room 208
God Loves Me
As an infant, a child experiences faith simply by being held in the arms of love. In the first stage of faith development, a child learns to trust the love and dependability of God, by learning to trust the love and dependability of those who care for them. As a child grows through their first three years they can begin to learn that:
God loves everyone
The church is a place where they feel safe and loved
They can offer prayers to God
Childcare for Church Activities Other than Sunday Morning
Do you need nursery/childcare for church activities other than Sunday morning?  Fill our a childcare request form and return it to our Childcare Coordinator or a staff member two weeks prior to the event. The Childcare Coordinator will work to find a second Safe Sanctuary trained person to be there for your event and then notify you that childcare is possible.
NURSERY/CHILDCARE POLICIES
Mission Statement:  The Children's Ministry Program at Bellevue UMC seeks to provide a positive environment for children where they can grow in their understanding of Jesus and fellowship together as a community.    "Children are a gift of the Lord" Psalm 127:3
 General Information
The Nursery/childcare ministry is part of the Student Ministry at Bellevue UMC and is overseen by a paid staff member.
Medications will not be administered by the nursery/childcare workers.
Children may bring a security item from home, but please do not bring toys or candy from home.
Parents must remain on the church premises while their children are in the nursery.
Parents and the Lead Pastor and Minister of Worship and Mission will be informed in writing (using the injury report form) following any injury to a child in the nursery.
Parents who would like to discuss concerns they have of the nursery should first consult with the Nursery Coordinator.
Caregivers who would like to discuss concerns may consult with theLead Pastor and/or Minister of Worship and Mission.
We request that no one enter the nursery except for volunteers and babies/children.  This helps ensure the safety and eases separation anxiety for the babies/children.
We also request that you do not stop by to see your child while he/she is in the nursery.  If you are needed the nursery staff will beep you.
Age limits in the nursery are birth to Pre-K. Students entering Kindergarten move into the Sunday School ministry in August during the Sunday school hour and sit with their families during worship.
We follow our church safe sanctuary policy.  Safe Sanctuary Policy Booklet
Inconsolable Children
Workers will make every effort to make unhappy children happy.  If the child is not consoled within fifteen minutes the parent may be called.
 In Case of Emergency
Follow the evacuation map at the door of each room.
Meet parents at the far corner of the "lower" parking lot.
Place children in evacuation crib and roll out of the building.
There is a first aid kit located in a labeled cabinet in each nursery room.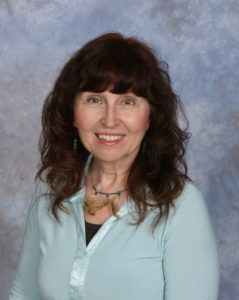 Nursery/Childcare Staff
Our nursery/childcare staff is composed of paid and volunteer nursery caregivers.
Two adults will be present whenever nursery or childcare is offered.
 All paid staff will:
Be in a three month probationary period
Must be 18 years of age or older
Have a current CPR/First Aid training certificate on file
Attend the nursery training sessions
Abide by all policies and procedures of Bellevue United Methodist Church.
Abide by the Safe Sanctuary Policy of Bellevue United Methodist Church
Volunteers will:
Be at least 13 years of age to serve in the toddler room and at least 16 years old to serve in the infant room.
Must abide by all policies and procedures of Bellevue United Methodist Church
Attend  training sessions for nursery volunteers
Attend worship at least twice a month
Recognize that there will be no more than 2 youth workers per room
Pass the Safe sanctuary training
Parents will:
Be requested to serve in the nursery as a caregiver on a rotating basis
Abide by all policies and procedures of Bellevue United Methodist
Bellevue UMC will:
Abide by the Safe Sanctuary policy of Bellevue United Methodist Church
Nursery/Childcare Scheduling
It is the responsibility of the Nursery Coordinator to schedule paid staff as well as adult and youth volunteers. If a volunteer cannot cover their scheduled shift they must find a substitute from the trained volunteers and let the Nursery Coordinator know they will not be available. If the paid caregiver cannot make their shift they must let the Nursery Coordinator know immediately. Trained adult volunteers will be requested to assist if unexpected absences occur.
The nursery schedule will be posted outside the church nursery and a schedule will be emailed to each volunteer.
Adult/Child Ratios
No more than ten children should be in any of the nursery rooms at one time.  The suggested ratio should be one care provider to every four infants and one care provider to every six toddlers.  To conform to the Safe Sanctuary policy we recommend that at least one adult be present in each room. Under no circumstances should children be left alone for any amount of time.
Dress Code
Clothes should be clean, modest and neat. Avoid clothes with inappropriate advertisement or artwork.  Aprons must be worn by paid workers and volunteers so they may be quickly identified as a caregiver.
Illness policy
Do not bring a child to the nursery that has had any of the following symptoms in the last 24 hours:
Unusual fatigue or irritability
Coughing, sneezing, runny nose or eyes
Fever
Vomiting or diarrhea
Inflamed mouth and throat
Thick yellow or green nasal discharge
Medication cannot be administered to any child by our child care workers at any time.
Nursery/Childcare Hours and Requests
The nursery is provided :
For children, birth through Pre-K, for all church services and Sunday school
Childcare is provided:
For all children by reservation for committee meetings, Bible studies, choir practices and small group meetings
The nursery is not provided for:
Non-church related groups
Groups going off-site
Discipline
Workers are responsible for the safe and appropriate behavior of the children while they are in the nursery. If discipline problems occur (including dangerous behavior, injuring other children, speaking inappropriately to workers or other children, etc., workers should respond with the following protocol:
First time: ask the child to stop and explain why in a way the child can understand
Second time: ask the child to stop and include consequence, explaining again why the action is inappropriate
Third time: the child receives consequence with an explanation
Appropriate consequences include time out in a chair or crib, removal of toy, removal of snack (if throwing food). The timeout should last no longer than one minute for each year of the child's age. At no time is a worker to yell at a child, strike a child, restrain a child, or speak in an unkind or derogatory manner to a child. When disciplining children, workers are to remain calm and refrain from shaming the child or bribing the child. Our policy is to focus on the behavior, not the child. Any needed disciplinary action, including the situation and consequence, should be reported in detail to the parent at the time of sign out.  Any chronic discipline problems should be reported to the Lead Pastor and/or Minister of Worship and Mission.
Security
To ensure the security of the children in our care, the parent will be required to sign their child in and out of the nursery. If desired, they will also be given a beeper with a number on it that will match the number placed on the child's wristband. Each parent will be required to have a current information card on file. This card must be filled out each year. For security purposes, the Nursery doors are closed and locked approximately 5 minutes after the program./worship begins.
An adult may accompany a child to the restroom, located in the nursery area, leaving the door ajar at all times. If assistance is required, wear the gloves provided in the diapering area.
Children are always welcome in our worship service, however, to ensure the safety of our children and our volunteers, children will not leave the nursery area after they have been signed in until a parent or other authorized party signs them out. If you would like your child to experience the children's moment we encourage you to keep your child with you in worship until after the children's time. You may sign them into the nursery after children's time. There are worship bags available and tips on how to help your child worship in the pews and to make their worship experience memorable.
Diapering
Children are to be diapered on the changing table. Caregivers should wear gloves and wash hands after diapering. Disposable changing pads should be used and the permanent pad should be wiped down with Clorox wipes after each use.
Snacks
Eating and drinking will be at the table only. Adults are requested not to eat or drink in the nursery. No beverages should be served other than water in the nursery at any time. (Unless the beverage is sent from home in a bottle or sippy cup.) Goldfish crackers will be available for a snack unless other snacks are sent from home.
Donations and Gifts to the Nursery
We put our faith into action by sharing with others and by being good stewards. We are thankful for donations and gifts to the nursery. Due to limited space, health regulations, and safety standards, we cannot always use donations as intended by the giver. We will do our best to see that each donation is used to benefit or help the children of God.
Before donating toys or equipment to the nursery, please check with the nursery coordinator or the Lead Pastor/Minister of Worship and Mission.  These staff members reserve the right to refuse gifts and will discard those gifts that are no longer safe or useable. Monetary donations are always appreciated.