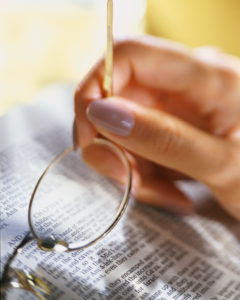 We want to grow together as disciples to experience God and live our faith in the world. Our goal is to provide a variety of opportunities for learning, to be in community and be in service with others.
Bible Studies
SUNDAY MORNINGS (9:15am)
Proverbs 22:6: (Room 113) Guardians/parents with children/younger youth. Class discerns Bible topics/curriculum. Several class members share in leading the class. This year they will study together,  the "ANIMATE: FAITH" series with a weekly video and group discussion.
Adults Developing Discipleship: (Room 313) The members of the "A.D.D" class are a welcoming group of adults meeting for discussion-based class. The group chooses a variety of studies that are biblically based, church and Bible history focused, and/or deal with current events through the lens of our faith. The group is involved with Community Care Fellowship (monthly) and Room-in-the-Inn as well as occasional social get-togethers.
Judd Wesley:(Room 314) In the Judd-Wesley Class, couples and singles gather to study Bible-based lessons utilizing the Adult Bible Studies curriculum, begun by a brief explanation of the lesson by a well-read student of the Bible. Lively discussions are a large part of every class. The members' ages vary from the late 40s to the young 90s. The class also features special events, including "field" trips to other- or non-denominational, multi-ethnic and multi-racial churches to participate in their Bible-based Sunday school classes and worship services. Most class members are also very active in other ministries of our church.
PathFinders: (Room 311) Leader Led/Discussion. Class discerns Bible topics. Join them to have a voice in the process.
Fellowship Class: (Room 214) The Fellowship Class uses the Adult Bible Lesson Series with the discussion led by different class members.  They are a fun loving and caring group of people and add to our class fellowship by having a potluck every 3rd Friday of the month. Our age varies, but everyone is invited to visit our class.
Friends in Faith: (Room 110) Leader Led/Discussion. Class discerns Bible topics/curriculum. Several class members share in leading the class. Join them to have a voice in the process.
Note: Because of summer vacations and travel schedules, some of our Adult Classes do not meet mid-June through Mid-August or some holiday weekends. Please contact us for class suggestions during the summer months and on holiday weekends.
WEDNESDAY MORNING
Pastors Bible Study (10am) Come and join this group that meets in the Sm.FH for study, discussion, and fellowship throughout the school year. Pastor Brian is the regular teacher for this class.
SUNDAY EVENING
Bible study for women who are in their "20's to 40 something"  (Room 313) Journey with us for a time of Bible study, discussion, and conversation between women who want to deepen their faith walk with God. We meet approximately every other week on Sunday evening at 7-8:15pm. The church calendar has the upcoming dates listed. Talk to Rev. Debi Tyree for more information.
Small Groups….
Covenant Groups: We encourage folks to gather in groups of two or three weekly for a time of self-directed study, discussion, and accountability. There are no "official" ways to begin this. Ask a friend or neighbor to join you for a weekly Covenant Group. Rev. Brian Marcoulier or Rev. Debi Tyree will be glad to suggest some possible models and studies for your time together.
Keenagers Join us on the 2nd Thursday of the month for our "Keenagers" program for senior adults.  Most months the Keenagers take a "field trip" and eat lunch out together.  Other times, they play games, have a pot-luck lunch, and participate in a service project. Come join the Keenagers for fun and fellowship. Everyone is welcome!
United Methodist Women Bellevue has an active United Methodist Women's Unit that is divided into several small groups called "circles." The Circles meet monthly for study and fellowship and each has its own focus and mission interest. Contact the church office for more information.
United Methodist Men The men are engaged in two primary ministries: Room in the Inn (winter months sheltering ministry) and the Bellevue Food Bank (Wheels for Meal Spring Car Show.)  They also support Horses and Heroes (a veteran support program) and Project Transformation. For more information please contact the church office who will refer you to current contacts for the men's group ministries.