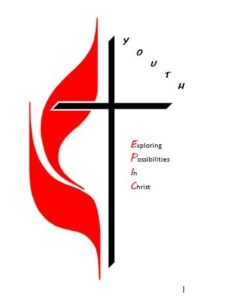 Need more information about EPIC YOUTH?
Contact us at office@bumc.com 
SCHOOL YEAR WEEKLY SCHEDULE FOR EPIC YOUTH
9:15 a.m. EPIC YOUTH Morning (9-12th grades)
4:00 p.m. The W.A.Y.
5:00-6:30 p.m. EPIC Youth Evening (7-12th grade) Recreation, supper, program, and prayers!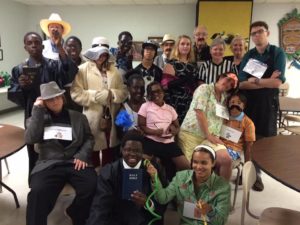 Here's just a bit of our EPIC ministry together!
Sunday morning? Yes… we got it? EPIC Morning (7-12th grades, Youth Room, 9:15 a.m.
Sunday evening? Yes…. we got it! EPIC, evening session, September-April, 5-6:30 p.m, Small Fellowship Hall
Cool & fun EPIC Youth activities? Yes… we do them!
Youth Facebook page? Yes… BUT closed and secure so only current members of the youth ministry and their parents can see or post on the FB page for utmost internet safety! Questions? Talk to a member of our staff about our internet policy and youth.
Youth Choir? Yes… Well, of course!! See the Music Ministry pages for info about The W.A.Y.
Scouting Ministry? Yes! We have a Boy Scout Troop that meets on Monday nights at Bellevue UMC. We are proud of the many Boy Scouts that have become an Eagle Scout as part of this troop. Call the church office to be connected to the leaders and to confirm the dates and times of the meetings.
Youth seats in worship? Well, not officially, but yes…..most of the youth do sit together on the "piano/pulpit" side of the sanctuary about 6 rows back from the front.
EPIC YOUTH mission projects? Yes… the youth participate in local missions year round and lead a youth mission trip many summers.
EPIC YOUTH spiritual formation? Yes… our youth have opportunities for spiritual formation experiences in many of our youth ministries and also attend Tennessee Annual Conference youth events such as Warmth in Winter and Summer Sizzler.
EPIC YOUTH leadership in worship? Yes…the WAY is in leadership in worship in a variety of ways – through singing, ringing handbells, serving as liturgist, communion servers, scripture readings, worship dramas, and even flashmobs! (Yes, you read that right!)
Support and mentoring by the congregation? YES!… Bellevue UMC supports the youth in so many ways – there's not enough room to get it all down on this site!